About us
We are a family company with four generations of experience and new thinking. We always strive to have long term agreements with our clients and suppliers. When it comes to our future our strategy is to expand in a long term through endurance and therefore also profitability. In other words, we strive after being the best alternative for our clients, recruit the best coworkers and at the same time always use the best environmental-friendly technique.
But how did it all start?
Our company started year 1928 of three brothers; Melvin, Palmer and Alvar Levin. According to their description and past slogan they did all kinds of transports: from transporting women to maternity hospital to transporting people on their final transport in life. The different time stages needs of transporting has steered our company in the direction to today be a transporting company that offers complete logistic solutions.
Today our company is owned by Melvin Levins sons; Sven, Olle and Lars Levin. Where also the next generation is active within our company.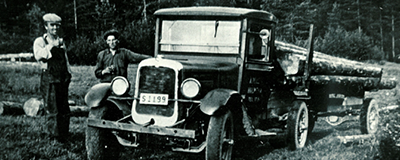 In our archive you can follow us in a visual time travel in history from where it all started.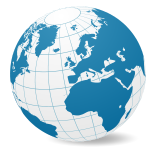 We collaborate close with different logistic companies throughout Europe and North America. In order to make the most sufficient and effective shipment for You. That's why we can ship Your bike from the north of Sweden to Chicago in USA!
Click here for an overview on where you can find our partners.

Our policies.


Call our hotline around the clock!
+46 (0)73 323 03 00
Melvin Levin Åkeri, Holmedal S-672 94 ÅRJÄNG, SWEDEN Tel: +46 (0)573 230 39 Fax: +46 (0)573 231 29 mail@melvinlevin.com