Shop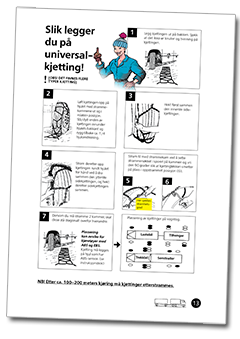 We sell snow chains that are not only customized for Norwegian roads but also certified by the Norwegian Transport Agency. Our bestsellers are snow chains for freight hauler and buses but we serve also other vehicles.

Read more about rules for snow chains for freight hauler in Norway.

Do You want to have more information about us or our products, please contact us on any of the alternatives to the right.
Easy On Chains
5,5 MM produced in square steel.

Light weights

User area is ice covered asphalt roads

Easy mounted and no disturbance disorder

Long usage time because of possibilty of using them on both sides

A true efficient snow chain!
Superbrodden
Standard and Densed tight models

7 mm

User field is extreme road conditions

A snow chain that is user friendly everywhere!
Mount schedule:

Do you wish to contact us?
Call us, or use the form below.
Holmedal
S-672 94 ÅRJÄNG

+46 (0)573-230 39


+46 (0)573-231 29


mail@melvinlevin.com
Melvin Levin Åkeri, Holmedal S-672 94 ÅRJÄNG, SWEDEN Tel: +46 (0)573 230 39 Fax: +46 (0)573 231 29 mail@melvinlevin.com